What is Freight Forwarding?
---
Freight forwarding is the process of transporting goods and carried out by a freight forwarder.
According to BusinessDictionary.com, a freight forwarder is a "Firm specializing in arranging storage and shipping of merchandise on behalf of its shippers. It usually provides a full range of services including tracking inland transportation, preparation of shipping and export documents, warehousing, booking cargo space, negotiating freight charges, freight consolidation, cargo insurance, and filing of insurance claims."
A simpler way to understand what a freight forwarder does is to imagine the firm as a middleman between you, the shipper, and the transportation service used to move your goods. Instead of you picking up the phone and making the arrangements, along with filling out all the paperwork, you simply hire a freight forwarding company to do all the heavy lifting.
Freight forwarding is the process of organizing shipments for corporations and individuals to move goods from the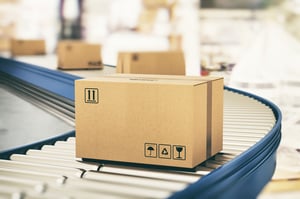 manufacturer to the final point of distribution. The freight forwarder is the person or company handling this process and may also be known as the forwarding agent or a non-vessel operating common carrier (NVOCC).
The term "freight forwarder" may refer to a company offering a wide variety of services. Some freight forwarders specialize in one specific type of shipping or geographical area, while others cover a larger variety of services and the entire globe.
At Cole International, we provide freight forwarding services including international ocean and air transportation, along with full air, rail, and ground transportation across North America. Whether you need to move goods from the United States to Canada or you need to ship goods across the ocean, we're here to help.
Role of a Freight Forwarder
---
The main role of a freight forwarder is to "ensure the delivery of undamaged products, by specified dates. And in the event a product breaks during shipping, freight forwarders can furnish clients with insurance services, that can reimburse them for losses." (according to thebalancesmb.com)
Hiring a freight forwarding company to take care of moving your goods takes quite a few tasks off your plate. The role of a freight forwarder isn't simply to schedule a shipment and make sure it arrives at the chosen destination. Freight forwarding companies handle many tasks including: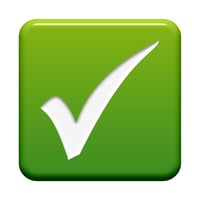 Packing/Storage

Customs Clearance

Shipment Insurance

Inventory Management

Full Logistics

International Import/Export Documentation

And more!
When you hire a freight forwarding company to handle your shipments, you're getting an expert with the ability to move your goods across the globe with ease.
Some of the functions your freight forwarder will provide include:
Offering advice on export costs, such as port expenses, special documentation fees, merchandise costs, freight costs, consular fees, and insurance costs.

Choosing the best route for your shipment while considering the nature of the goods, along with safety, transit time, and overall cost.

Complete reservation and contracting of cargo space on a truck, train, ship, or aircraft.

Making sure the shipment is properly insured and assisting in the event of an accident.

Providing advice on how to ship the goods, along with the best procedures for packing, storage, and loading the goods.

Full preparation of all necessary documents including the Airway Bill, Bill of Lading, CMR, etc.

Working with customs agents to ensure all documents and goods comply with specific regulations.

Working as the intermediary during customs negotiations across the globe in order to move cargo efficiently.

Complete real-time tracking of goods while in transit.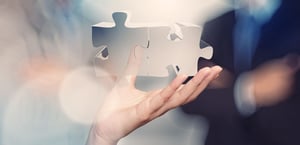 When choosing a freight forwarding company to act as your shipping agent, you're choosing someone who will become responsible for moving your goods from one destination to another. It's important to choose a freight forwarding company with plenty of experience and a great reputation when it comes to moving goods across the globe.
While hiring freight forwarders is not a requirement when importing or exporting goods, it can certainly make the process easier. Importing and exporting come with plenty of paperwork and regulations, which can vary from one country to another. It can be rather stressful without the right logistics partner to handle your freight forwarding needs.
The Six Stages of Freight Forwarding
---
The process of freight forwarding may be a bit easier to understand once it's broken down into stages. There are six main stages of freight forwarding, which include:
Export Haulage

- This freight forwarding stage includes transferring your goods from the original source to the warehouse of your freight forwarder.

Export Customs Clearance

- The next stage includes receiving clearance for your goods to leave the country of origin.

Origin Handling

- After receiving clearance, your goods will enter the third stage, which includes unloading, inspection, and validation of cargo against the booking documents.

Import Customs Clearance

- The fourth stage of freight forwarding involved the customs paperwork being checked by authorities.

Destination Handling

- The fifth stage includes transferring the goods into the import warehouse once they have reached the destination office.

Import Haulage

- The final stage of the freight forwarding process involves transferring the cargo from the import warehouse to the final destination.




These stages include plenty of paperwork and moving pieces. It can be stressful to go through the entire process of freight forwarding, but with the right international freight forwarder on your team, you'll be able to relax.
Let Cole International take the worry out of moving your goods. We provide freight forwarding services and logistic solutions to ensure the six stages of freight forwarding are far less stressful for you.
Freight Forwarders vs. Freight Brokers
---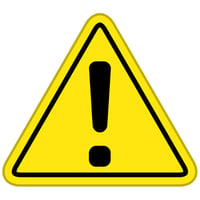 As you begin searching for the right freight forwarder for your needs, you may come across another term: freight broker. While it may seem like freight forwarders and freight brokers are the same thing, they are not.
While a freight forwarder will take care of all your logistics needs, including the packing and storage of your goods, a freight broker won't. A freight broker won't have such a clear cut stance on liability, which could lead to issues with your shipment. Typically, they simply act as the middleman between the carrier and the shipper.
When a claim is placed on a shipment, liability with a freight broker isn't clearly outlined or defined. In some cases, the shipper and the carrier may be the liable parties.
A freight forwarder, on the other hand, will ship goods from their own warehouse under their own Bill of Lading. They take responsibility for the shipment and for insuring it. In the event of a claim placed on a load, a freight forwarder can be liable.
A short article by Kerry Zias on Chron.com explains it well, by stating that a broker acts as an intermediary to bring together a shipper and a carrier, while a forwarder provides actual freight services. In addition, the article states that freight forwarding is sometimes a part of a larger service known as freight logistics.
At Cole International, we provide full freight forwarding and project logistics services. We are not simply a freight broker connecting a shipper with a carrier. Instead, we take over the entire stressful process of moving goods across the globe and make it easier for you.
Benefits of Hiring an International Freight Forwarder
---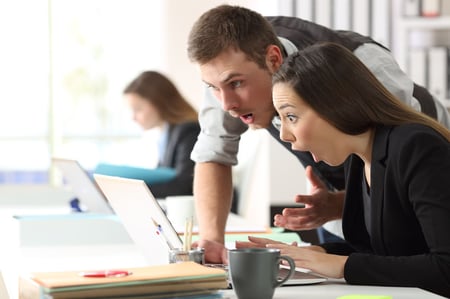 As one of the most popular ways to move goods across the globe, freight forwarding offers plenty of benefits. When you hire the right freight forwarder for your specific needs, you'll be able to tap into these benefits and reduce your overall stress about shipping goods from one country to another. Here are a few of the most important benefits of hiring an international freight forwarder for your shipping and logistics needs.
Takes the Hassle Out of Importing and Exporting Goods
A freight forwarder will take care of all the busywork and stressful parts of shipping your goods from one location to another. When you hire the right international freight forwarding company, you won't have to worry about your supply chain and logistics. They will take care of everything from storage and packing to shipping your goods to their final destination.
Provide Knowledge and Expertise
Every country has different customs regulations and procedures you must follow when importing and exporting goods. Hiring an international freight forwarder with years of experience gives you an expert on your team. Your freight forwarder will be able to provide expert advice when it comes to moving your goods from one country to another.
Knowledge of Shipping Restrictions
Shipping restrictions are common and they tend to change over time. Your freight forwarding company will know the specific restrictions for shipping and any recent changes made to these restrictions. Goods such as drugs, alcohol, batteries, sharp objects, and perishable items will come with specific restrictions.
Provide Additional Services
When you find the right freight forwarding company, you'll gain access to more than just someone to move your goods from point A to point B. Some freight forwarders provide plenty of additional services, such as warehouse storage, cargo tracking, cargo insurance, and even handling of dangerous goods.
Provide All Necessary Documents
Many documents will be involved in the process of freight forwarding. Whether you're moving your goods across the globe or just across the United States border into Canada, it will involve plenty of paperwork.
Your freight forwarder will provide all of the following documents:
Bill of Lading Contract

Commercial Invoice

Export License

Export Packing List

Certificate of Original Statement

Shippers Export Declaration Document

Inspection Certificate
Any other necessary documents should also be provided by your freight forwarder.
Offers Incredible Flexibility
Importing and exporting moves very quickly and you need the ability to change decisions due to new information. With the right international freight forwarding company, you'll gain incredible flexibility when it comes to shipping companies and shipping methods.
Maybe you haven't completely figured out your shipping needs yet. With the right freight forwarding company, you'll gain access to a low-risk way to figure out which shipping techniques and methods work the best for you.
More Cost-Effective
Maybe the most important benefit you gain by using a freight forwarding company is the ability to save money. Since your items will be moves in bulk, the terms can be negotiated with carriers. Good international freight forwarders already have an established relationship with carriers making it easy to get you the best possible price.
Cut Out Dealing with Customs Completely
Are you an expert at dealing with Customs? If not, cutting out this very stressful process will likely be one of your favorite benefits of hiring a freight forwarder. You'll never have to deal with Customs again when you choose the right freight forwarding company!
Customs comes with plenty of regulations and rules. It's almost like the entire system was set up in the most complicated way possible just to confuse new business owners. Every country is different and comes with different regulations, rules, and processes. If you're shipping items to different countries, this can become very overwhelming, very fast.
With a good international freight forwarding company, you'll never have to worry about customs regulations and rules. Instead, your freight forwarder will handle everything making your life much easier as you won't have to worry about border issues.
Choosing the Right Freight Forwarder for You
---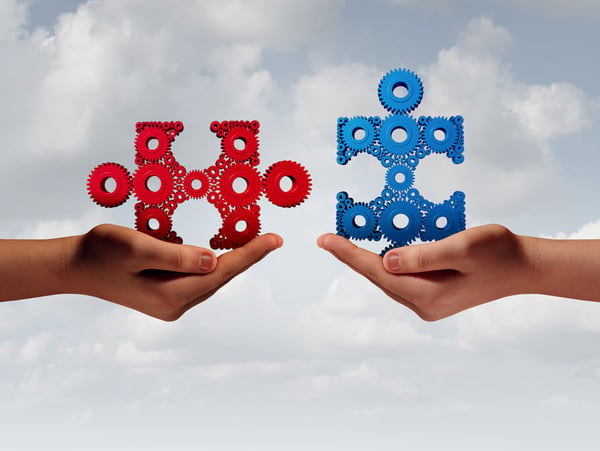 Adding the right freight forwarder to your team is much like choosing a new business partner. They will handle your goods and make sure they arrive at the necessary destination. Choosing a freight forwarding company with plenty of experience and expertise is vital to your entire operation.
Here are a few tips to help you make a wise decision when hiring a freight forwarder.
Do your Research
The entire process of hiring a freight forwarder starts with proper research. You need to know what you're getting into and it's best to spend some time analyzing the needs of your company. If you know the services you need and the volume you plan to ship, choosing the right logistics partner becomes a bit easier.
While it's important to know what you need right now, it's also important to know how you plan to grow. As you grow, your freight forwarding partner should be able to grow with you, while maintaining the personal service you desire.
Experience Matter
Not all freight forwarding companies work within every industry. Some specialize in specific industries or even in specific regions of the world. Choosing a freight forwarding partner with experience in your industry and the locations you plan to ship to and from makes a difference.
Some international freight forwarders are highly experienced in several industries. When hiring a freight forwarder for your business, take the time to figure out their expertise and make sure it matches with the needs of your company.
Cargo Insurance is a Must
One of the main things a freight forwarder should provide is the ability to mitigate risk. Worldwide transportation is rather unstable and shipping conditions can change rapidly. Your freight forwarding company needs to be proactive and offer the right solutions quickly when an issue does occur.
Cargo insurance is one-way freight forwarders help to mitigate the risks you may encounter. Make sure you understand the type of cargo insurance offered and what type of liability you may be facing if an issue does occur.
Match the Services with Your Needs
It's not uncommon for freight forwarding companies to offer a number of additional services, such as storage and full logistics. Making sure you hire a freight forwarder offering the services you need matters.
Freight forwarders should be able to provide full logistics solutions and provide ocean freight, air freight, ground transportation, and rail transportation. Whether you need multi-modal shipping services or you need to store goods for a prolonged period, make sure the company you hire can fulfill your needs.
Some freight forwarding services may only offer local options, which might not fit with your needs. They may not have the same flexibility as a larger, international freight forwarder. Take the time to ensure the services offered match the needs of your business.
Understand their Communications
Communication is vital when working with a freight forwarding service. You need to make sure communications will fit your needs. Your logistics partner should provide options, such as online tracking of shipments, notifications when shipments enter a new location or stage of the process, and even personal phone calls when you have concerns or need answers to questions.
Make sure the freight forwarding company you hire offers incredible customer service and support. They should be experts at logistics, but also experts at communications.
Check Licenses and Permits
Always make sure to check the licenses and permits of any freight forwarder you plan to hire. They need to have the proper licenses and permits in place for the type of cargo you plan to ship.
Don't Hire Solely Based on Price
Yes, the cost of a freight forwarder should certainly be a part of the decision-making process. However, when you hire anybody to help with your business based solely on price, you may be missing value a higher-priced provider could offer.
You should understand the pricing offered to you on your first shipment and on subsequent shipments with a freight forwarder. It's not uncommon for a company to offer a discount on the first shipment to win your business. However, they may look to make up for that discount on future shipments. You may also find that some forwarders will high charges in the terms and conditions to make a quote look more attractive.
When it comes to freight forwarding, the old adage, "you get what you pay for," rings true quite often. Usually, a lower price means a reduction in service. This may be fine, as long as the services being cut out are services you don't need. However, if the lower cost means less flexibility, lower quality of service, or a smaller reach, it probably makes sense to choose a different freight forwarding service.
When moving goods internationally, there are several things that can go wrong. Paying a lower price for freight forwarding services could come back to haunt you if an issue does come up. If one company offers a much lower price than all the rest you're considering, it's a good idea to find out why, before simply choosing the company with the lowest price.
Transparency Matters
Not only should you be transparent with any international freight forwarder you consider hiring, but you should also expect transparency from your forwarder. Hidden fees, lack of communication, and poor service can come as a shock when you hire the wrong freight forwarding company.
Great partnerships are all built on transparency. Each partner should understand what's required of the other and of themselves. Make sure you select a freight forwarder willing to be transparent with you and make sure you're clear on the expectations of yourself and your new partner.
When you're ready to start moving your goods across the globe with the right freight forwarding partner, Cole International is ready to help. We provide complete freight forwarding and logistics solutions to ensure you can compete in the ever-changing global marketplace.
Our team of experts understands the challenges importers and exporters face when moving goods from one country to another. We work hard to ensure you don't have to worry about your shipments. When you hire Cole International as your new freight forwarding partner, you gain access to a large network of reputable carries willing to move your goods by air, train, ground, or sea.
If you're ready to gain all the benefits of an experienced freight forwarder, contact Cole International today.